Your Eyewear & Optical Store
Blynx Optical offers a big selection of eyeglasses, contact lenses & sun glasses at the best prices and with the best quality service. Although we're located in Richmond, we've built a reputation that draws people from Vancouver, Burnaby, Surrey and beyond.
Testimonials
"Sammy and his team are one of the best in customer service and price. I came here because of a few friends recommendations and I was very happy with the polarized shades I got. Sammy knew somehow my personality and chose ones that fit my face and style, after knowing me for a few minutes! He made my shopping experience so enjoyable along with an awesome price for a pair of Dolce & Gabbanas. I will be back and will make sure to tell everyone I know! Thank you!"Maria (via yelp)
"I won't buy glasses and sunglasses anywhere else. Sammie gives me the absolute best service and price. I also love how this is a family run store. I have bought brands, such as ic Berlin, Roberto Cavalli, Vivien Westood, Marc Jacobs, Ray Ban, Kio Yamato, Dior, Versace, and Tom Ford (yes, I have a lot of eyewear). If you mention my name, Sammy will give you a special discount. All my friends and family go here to buy eyewear.OH! If you wear contacts, he is cheaper than Clearly Contacts. His deals are amazing!"Diana (via yelp)
"Best, best, best service! I just received my first pair of contact lenses and the most patient lesson on putting them in! New funky glasses for a new year are coming too. I will absolutely make the trip to Richmond for TLC and amazing selection from Blynx."
Judy (via facebook)
"I'd recommend Blynx unconditionally. This is by far the best optical store I've ever visited hands down.
Sammy the owner has great customer service and spot on taste. He was extremely patient with me as I tried on different frames and helped me pick out a pair that I hadn't even originally considered. (I literally get compliments from strangers on my glasses). When I needed a slight adjustment, no problem. Sammy was courteous and accomodating despite being extremely busy with his other customers. Blynx is awesome – I'd give it 10 stars if I could!"Herman (via yelp)
"One word. Amazing. everything from service to prices. It was so good that I got 2 pairs of glasses! Then I got my bf to get one too! Shop no further, this is the place to be! I know cuz I went to so many others n by far this place has best selection and prices! Also excellent customer service, my glasses coloring were messed up after 2 weeks of use. The owner did a over the counter exchange for me. Love this place!"Vicky (via yelp)

About Us
Blynx Optical is an optical store in Richmond BC that carries the most impressive collection of high-end designer eyeglass frames, classics, and trendy sunglasses with optimal quality. We carry a wide range of innovative quality eyewear brands imported from Europe, USA and Japan.
Blynx Optical is the most sought after eyeglass store by professionals in the marketing, creative, and corporate markets. Designer frames are in high demand nowadays because fashion conscious people prefer to use specs not as a mere medical equipment but as a prime style accessory. The stereotypical notion of wearing eyeglasses is in the past. Our brand name collection frames and sunglasses attract many unique individuals like yourself with good fashion-sense in eyewear whether you are looking for improving your eyesight or upgrading your eye accessories to make your fashion statement.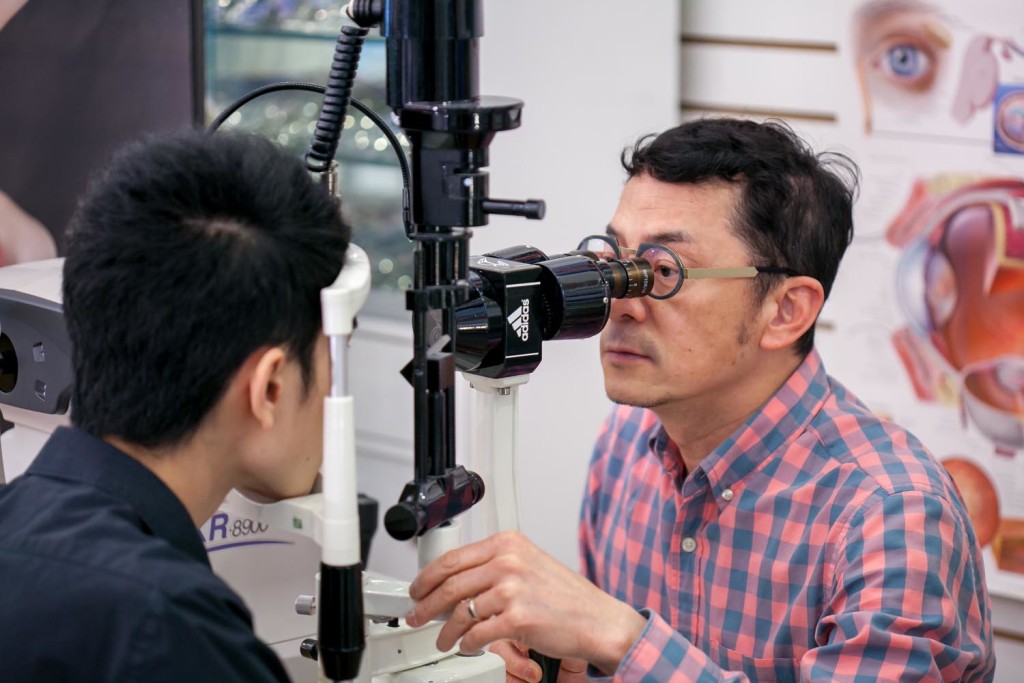 For customers purchasing eyeglasses, contacts or prescription sunglasses, we offer complimentary in-store prescriptions for our customer's convenience and to ensure an accurate prescription. *This does not replace regular eye checkups.
Blynx Optical invites it's customers to give new meaning to their old frames – to re-cycle them. Together with our outdated stock we take old spectacles and sunglasses please join and bring your old eyewear back to our store. These eyeglasses will be distributed to the people of the third world who are unable to obtain eyeglasses and primary eye care. Contact us for more information.